Low Tech AT
This module will provide lessons on how to create low assistive technology solutions using materials available at hardware stores, electronic stores, and Dollar Trees!
---
Eye Gaze Frame
This lesson provides instruction on creating a PVC Eye Gaze Frame to assist in communication.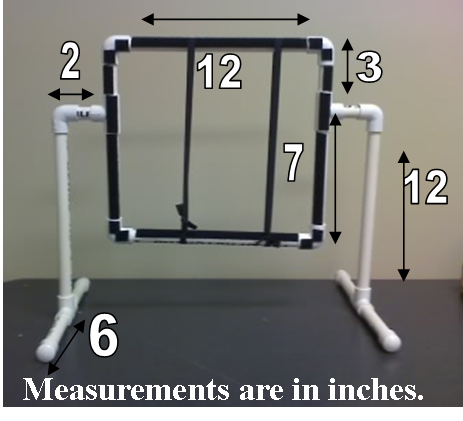 ---
Mouse House
This lesson provides information how to create a "mouse house" which enables a computer user to hit a larger target in order to activate the left mouse click. Great to use with the Cause and Effect games listed in our Link Library.
---
Adapting Toys & Other Battery Operated Devices
How to Make an Easy Battery Interrupter (Youtube Video)
How to Make a Simple Switch (Youtube Video)
---
Flip Book
This Word document can be used to create a low-tech flip book to use when communicating with an individual with disability who can say yes (by blinking, raising eyebrow, etc.).
---
Mouse Adaptations
Simple and free/low cost ways to make the computer mouse easier to use.
---
Wireless Call Bell