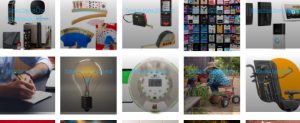 Don't miss the APTAT Assistive Technology Gifting Guide
25 Days of posts to help you brainstorm awesome gift ideas for people with various disabilities.
Gift Guide
See Our Blog
Assistive Technology Training
We provide information about assistive technology products, solutions, and services through our AT Training blog. In addition, in person or remote demonstrations and trainings are available to you or your organization at no cost.
Visit Our Blog

Borrow Assistive Technology
Assistive Technology Lending Library
Coming soon to Birmingham, Al: a lending library of AT available for short term loans. Visit our AT4ALL library page to view available items under the APTAT program. Follow us on social media to stay up to date on additions to the library.
Visit AT4ALL
Find out more about the RE&AT program through ADRS that manages APTAT.
Get Started
A list of funding sources that may be able to help you finance assistive technology.
Take Me There
Learn more about the Assistive Technology Act and the technology assistance programs across the nation.
Find Out More




WHO | WHAT | WHERE
Accessing Potential Through
Assistive Technology
Services are provided at no cost to Alabama citizens with disabilities through the federal Assistive Technology Act grant.
APTAT is a new project managed by the Rehabilitation Engineering & Assistive Technology program of the Alabama Department of Rehabilitation Services.
WHO




APTAT is assuming the roles of developing an AT lending library as well as providing assistive technology training and demonstrations.
WHAT




Our lending library will be located in the Birmingham ADRS Vocational Rehabilitation office. However, our services are available statewide through in-person or remote efforts.
WHERE